Top 10 Best Multiplayer Android Games Available on Play Store
It is always more fun to play with friends than against a machine, that's why a wide selection of online multiplayer Android games was developed. There are several types of multiplayer games for Android you can enjoy with your friends. As for this article, we are about to tell you what Android multiplayer games you can play over WIFI, Bluetooth and online. The WIFI multiplayer games for Android are the ones that are among the most popular, as you can play online with your friends staying at the same office or house using the same WIFI network. Another variation is having fun over Bluetooth; using this type of connection you need to be not far from the players with whom you are playing. The third option is online multiplayer mode that allows various players to play the games and have the time of their lives. You can carry your smartphone with you, it is totally portable unlike the computer, and enjoy your favorite games wherever you are.
It is not difficult to find good games on this market, and we have made a list of both old-school and new games so that you could have some great time playing with your friends or colleagues.
Minecraft
This one is among the most popular ones across all the platforms. You can also play it cross-platform with PC and Xbox One. It offers two main modes: a creative and survival. For instance, in survival, you need to survive and build a house to protect yourself from hostile enemies and to get food. What's more, you can create your own servers and invite friends!
Features:
Infinite world
Console quality
Price: $4,99
NBA Jam
NBA Jam is one of the best sports games you can find among Android multiplayer games. In it, you can make slam dunks, jump above your own height, and knock your opponents down which is not allowed in real basketball; here you can get a reward for each move. Interestingly, it is based on the arcade basketball game of the 1990s.
Features:
Local and online multiplayer, controller
No inside app purchases
Price $4.99
Badland
This one is believed to be one of the best multiplayer games to enjoy with friends on the Android Play Store. You get into a forest, where you fly around a forest creature and you have to solve various puzzles and mazes in ever-changing landscape. Your task is to move as fast as possible.
Features:
Supports up to 4 players
Customizable
Fun graphics
Cloud saving
Full controller support
Price: Free
Fortnite Battle Royale
Fortnite Battle Royal was originally released on PC Playstation 4 and Xbox One, later it was adapted to Android and iOS. It is a free-to-play multiplayer battle royal, where 100 players skydive onto an island and need to find gear to defend themselves from other players. You can play alone or in squads. The game has the Battle Pass — a reward system that rewards players with in-game items as they walk through the game and complete challenges. It is played by more than 125 million players and is one of the most popular WIFI multiplayer games for Android.
Features:
Battle Pass
Supports a wide range of platforms: PlayStation 4, iOS, Nintendo Switch, Xbox One, Microsoft Windows, Macintosh operating systems
Mobile players are matched against other mobile users only
Supports Bluetooth controllers
Voice chat
Creative mode
Price: free
Hearthstone
This is a card-dueling game created by Blizzard Entertainment. In order to play Hearthstone, you need to create an account and then you can play either on PC or on your smartphone. You need to assemble a deck of 30 cards to take part in tournaments, it is turn-based between two players where you can use the mana crystals to play abilities or summon minions with the aim to destroy the opponent's hero.
Features:
Cross-platform
Price: free
Asphalt 9
Asphalt 9 is a racing game which is one of the most popular on this platform. It has a big campaign mode full of challenges and races. In terms of mechanics, it is a classic arcade racing, but with a damage system. You need to earn boosts for extra speed. In Asphalt 9, you can upgrade and customize your cars as well.
Features:
Local multiplayer support over WIFI
Online mode
Many cars to unlock and customize
Weekly and monthly events
Outstanding graphics and fantastic gameplay
PUBG Mobile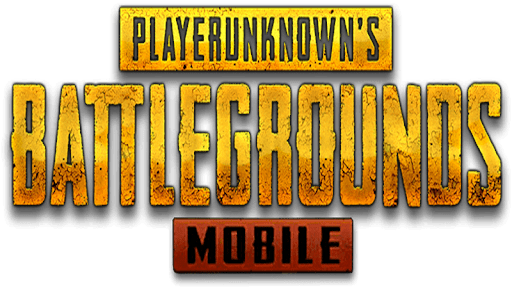 Playerunknown's Battlegrounds Mobile or PUBG Mobile is a massive player versus player battle royal that features 100 players who skydive into an island full of weapons, tactical gear, ammo, and vehicles. PUBG Mobile allows you to play solo or in a team with friends. You need to use your best skills to defeat other players and to stay the last man standing. The game became so popular on PC that it was no surprise that it has found its way to the mobile platforms.
Features:
Supports Bluetooth controller
Allows scaling back the graphics
Price: free
Clash of Clans
It is a mobile strategy game in which you are the chief of the village, you need to build your own town using the resources gained in the battles with your opponents. You can join clans, groups of up to 50 people and take part in Clan Wars, exchange troops and participate in chat. Clash of Clans is one of the best multiplayer Android games since 2013 and you can have a lot of fun playing it with friends!
Features:
A good strategy game with a modest campaign
Each assault lasts 3 minutes
Can be very addictive
Price: free
Mortal Kombat X
As a true legend, this game needs no introduction. In this classic game, you need to fight with another player's character using a variety of specific attacks. The graphics are outstanding and if you like violence this is a game for you!
Features:
A vast variety of modes
Stamina meter
Quitality
Over 130 playable characters
Possibility of 3X3 combat
Price: free
FIFA 16 Football
This is a supreme quality soccer game that needs a lot of space on your mobile device. The graphics are very close to the console ones, you can play football on your Android device. Here, you can build and manage your team, play skillfully using different playing moves.
Features:
More than 10,000 players from more than 500 international teams are available
Trading options
New gaming engine
Price: free
| | | | | | |
| --- | --- | --- | --- | --- | --- |
| Game | Installs | Android Version | Price | Content Rating | Offered by |
| Minecraft | 10,000,000+ | 4.2 and up | $4,99 | 7+ | Mojang |
| NBA Jam | 100,000+ | 4.0.3 and up | $4,99 | 3+ | ELECTRONIC ARTS |
| Badland | 10,000,000+ | Varies with device | Free | 7+ | Frogmind |
| Fortnite Battle Royale | Available through the Epicgames.com website | 8.0 or up | Free | 12+ | Epic Games |
| Hearthstone | 10,000,000+ | 5.0 and up | Free | 7+ | Blizzard Entertainment, Inc. |
| Asphalt 9 | 10,000,000+ | 4.3 and up | Free | 3+ | Gameloft SE |
| PUBG Mobile | 100,000,000+ | 4.3 and up | Free | 16+ | Tencent Games |
| Clash of Clans | 500,000,000+ | 4.1 and up | Free | 7+ | Supercell |
| Mortal Kombat X | 50,000,000+ | Varies with device | Free | 18+ | Warner Bros. International Enterprises |
| FIFA 16 Football | 10,000,000+ | 4.4 and up | Free | 3+ | ELECTRONIC ARTS |
Top Questions About Multiplayer Android Games
What Android games are multiplayer?
There are plenty of Android games that are multiplayer, here we offer you a list of top splendid options:

Minecraft
Mortal Kombat X
FIFA 16 Football
Asphalt 9
PUBG Mobile
Hearthstone
Fortnite Battle Royal
NBA Jam
Clash of Clans
Badland
What Android games can you play with your friends?
With friends, you can enjoy multiplayer games, see an extended list
 of games you can have fun with!

Worms 3
Sea Battle 2
Riptide GP: Renegade
Crossy Road
Chess
Bombsquad
Critical Ops
Vainglory
Deflect
8 Ball Pool
What are good multiplayer games?
Good is a very personal criterion, it depends on what you like: shooters, strategies, table games, racing games, etc. We can give you more recommendations on what to play:

League of Legends Mobile
Terraria
Min Motor Racing
Mini Militia
Special Forces Group 2
Battlelands Royale
Star Wars: Force Arena
Modern Combat 5: Blackout
Brawl Stars
Guns of Boom
What are fun multiplayer apps?
There are tons of fun multiplayer apps on Google Play Market and App Store, we shortlisted several options to save your time:

Monopoly
Scrabble
Tower Madness
NOVA 3
Plants vs. Zombies
GT Racing 2
Battle Monkeys
Dungeon Hunter 4
Pocket Legends
Gun Bros